Industrial partners
SIG - services industriels de Genève

Financial support
Klingenburg GmbH

Expertise and supply ex-gratia of high performance counterflow heat exchangers.
swisspor Romandie SA
Expertise and supply ex-gratia of special high performance expanded polystyrene products for the passive igloo construction and hull insulation.
Honda Suisse SA

Provision of a heated workshop to accomodate the passive igloo during construction.
LARAG SA
Transport.
---
Institutional partners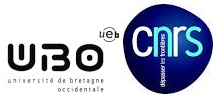 The Polar Secretariat : Danish Agency for Science, Technology and Innovation (DASTI)
Greenland Institute of Natural Resources : http://www.isaaffik.org
Météo France
University of Brest
University of Savoie

University of Geneva
---
Associative partners

Yachting Club CERN : YCC

oceaneye : http://www.oceaneye.eu
---
Friends
Special thanks to Remy, Colette, Rob, Lisa, Mathilde, Dolores, Haude, Reto, Peter, Christophe, Christine, Kalle, Pascal, Patrick, Dimitri, Miguel, Stéphane, Ivan, David, Hans, Jakob, Barbara, Perle, Cora, Jean-Guillaume, Melvin, Jonas, Clementine, Sylvie, Bernard, Estelle, Valentine and the numerous members from YCC for their help,interest, advice, ideas and passionate participation.
... and Eric Brossier from the Vagabond, specially for climatic and ice releted data that were of special interest for simulation and design of the passive igloo.